Earlier meetings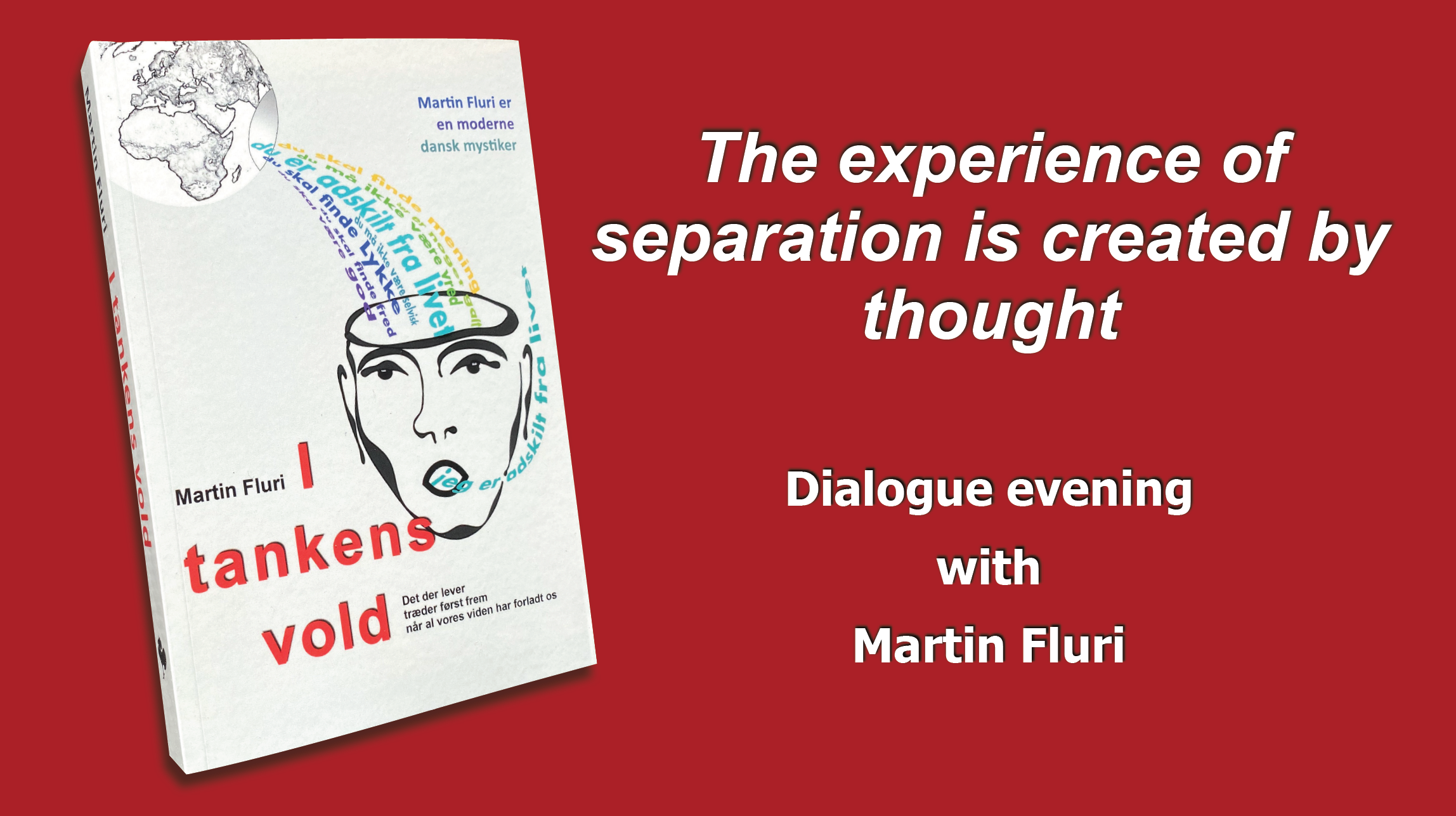 Wednesday, October 28, 2020
7:30 – 9:00 pm
Presentation and dialogue with Martin Fluri

This evening will be in Danish.
You can find more info and register for the evening here.

Thursday, June 25, 2020
7:30 – 9:30 pm

Presentation and dialogue with Martin Fluri
Since Martin's visit last fall several people  have requested to have another meeting. Therefore we have now invited him back. This evening will focus on why we have an experience of being separate from life around us and what life looks like if this experience comes to an end. Other existential questions are also welcome.
Martin's background for talking about this is rooted in a recognition he had three years ago. He suddenly became aware that the spiritual and psychological goals he had been striving towards for over 25 years didn't exist in reality. It became clear that life is whole and complete exactly as it is and that absolutely nothing is missing. Simultaneously the experience of his own separation from the rest of life stopped.
Free from established understandings – spiritual, philosophical, psychological etc. – Martin speaks frankly and directly about the human conditioning and how our experience of separation lies at the very centre of our life. He points out that this experience is just a construct, a fantasy out of step with reality – and that in reality we are life.
Place: Det Åbne Rum, Østbanegade 13, 2100 Copenhagen
Free entrance
There vil be a limited number of seats so that we can comply with the instructions of the authorities. Pre-registration is therefore required. You can register here on Facebook event.